The recently launched e-commerce agriculture and plant aftermarket portal, Parts for Machines, has reportedly seen a positive reaction, and rapid growth in sales, since going public at the end of January.

A one-stop-shop concept for spare parts and accessories, the company has developed its business model for more than two years to allow customers to order top quality, branded products at competitive prices and have them delivered directly. Product lines are said to cover most aspects of construction and agricultural machinery, as well as many other types of vehicles related to these industries, with parts for service, repair and routine maintenance.

"Response to our launch has been excellent and we have easily beaten all of our post-launch targets," said Parts For Machine's press officer, Simon Maurice. "We have proved to ourselves that our business model works, and, if anything, we have underestimated our potential – which, in two multi-billion-pound industry sectors, is a very exciting prospect. Therefore, we are already looking to accelerate the next phase of our operations."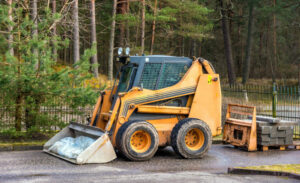 The team is continuing to fine-tune the customer experience on the website and develop relationships with known and trusted brands.

One of the first companies to join the platform was GS Yuasa, with its Yuasa YBX battery range. Jonathan Wrigley, GS Yuasa's national accounts manager said: "We have been working closely with them to launch this new venture – not only to provide the most comprehensive, and high-quality battery offer available but also to enable direct battery delivery straight to the end-user."

Other household names include Philips and lubricant specialists Gulf Oil. Parts For Machines has also signed up supplier partners, including the ground engaging tools manufacturer BYG. Astrak undercarriage parts, Top Gear consumables and SIP workshop equipment have also partnered with the e-commerce platform. Furthermore, Parts For Machines works with trusted brands for its support functions, including UPS, Barclays, Amazon Web Services, Xero, Stripe and TransferWise.

Parts For Machines is continuing to look for additional supplier partners and stated that it is close to signing several more in order to allow more of its inventory to be delivered directly to the customer.